YOU CAME HERE TO SHINE,  YOU KNOW THAT THERE IS A BETTER WAY OF LIVING AND YOU DO NOT SETTLE FOR LESS
 You have incredible qualities, gifts and abilities to offer others.  Open yourself to discover your highest potential and offer your magic like you never did before.  When you shining brightly you make a difference , life makes sense, and it offers you incredible opportunities. 
Stretch out your limits and ceiling to the next level of consciousness  to feel whole, and raise your relationships, your love, your finances, your passion , your career to the next level of abundance, purpose, harmony, and joy that you are looking for. 
EXPAND TO ALL LEVELS OF YOUR BEING
You get amazing results by receiving holistically to all levels of your being: in your bio energetic field, your body, your DNA, your cells, i, your akashic records,  from all lifetimes and dimensions.  Activate your Divine potential.  Access deeper levels of your subconscious mind to open to new levels of comprehension and release what is blocking you to evolve. 
GO THE ORIGINAL CAUSE OF THAT CREATES DISHARMONY 
To get  immediate results expanding harmony, balance, and love. Balance emotions,  let go of worry that takes away a lot of energy. 
THE MOMENT TO CHANGE IS NOW 
All that you are looking for is  RIGHT HERE AND NOW, release all different levels of your unconscious mind that prevent you from raising your highest potential  to manifest your mission, income, love, relationships, and all that you are looking for.  
It is only in the now moment that you can change your life, and manifest your dreams. You already have all that you need to thrive yet your need to remember that everything is inside you. You can have the abundant life and  happiness that you desire.  Now is the time to say YES TO YOURSELF AND TO LIFE and  shine your light.  
THESE INDIVIDUAL SESSIONS ARE THE PORTAL OF A DEEP TRANSFORMATION
They come to you when you are ready to accelerate your evolution and balance what's in disharmony in your life.  They are for you when you are ready to commit yourself to improve your life substantially and align to a  prosperous timeline .
By working from the quantum field  out of time and space, the frequencies work at the speed of light and love.  It allows you to transform faster, getting quantum results instead of lineal results so you can experience instant healings and transformation where you are ready to open.  
The multidimensional therapy works in the different energetic levels of your being: your physical body, mental, emotional,  etheric, astral, akashic, causal, atsmic and celestial body. 
THESE SESSIONS PREPARE YOU FOR:
Create an impact in your life and the life of others  by doing what you love. 

Be unapologetically you to shine brightly  connecting to your inner authority.

Open to your gifts and abilities to offer them to the world.

Align to your best version by shifting to the highest  timeline to experience the life of your dreams.  

Receive support, abundance and all that you need to thrive in life. 

Raise to higher states of consciousness with ease.  

Find the answers that you are looking for.

Experience a deeper sense of peace and balance. 

Open to deeper states of love and happiness. 

Connect to your intuition and inner guidance. 

Open to receive more abundance, become more magnetic to attract opportunities in your life.  

Align with your purpose in answer to your soul's calling.

Reveal your Divine Self and what's possible for you.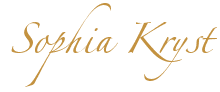 Coach, Holistic Facilitator, Quantum Healer, Cosmic Channel, Sacred Architect, Carrier of the Kryst Code
I support you through  the different levels of your soul's initiations in the ascension process journey to merge with your Divine Presence .
As a Cosmic channel, I transmit high frequencies and codes from the Higher realms to  support you to complete all the different levels and layers of density stored in your Akashic Records and bioenergetic field from all the different ages and lifetimes. I also activate the dormant DNA to ignite the remembrance of your Divine Self, where your  highest gifts and your wisdom resides waiting to be unlocked.
I've been long trained and prepared most of my entire life for this incredible transition in which humanity is shifting into a new blueprint and restoring back its original design as Divine Human beings to anchor the Golden Age. By going previously  through the different initiations I have the energetic keys and tools to help you to achieve faster and greater results to create a quantum leap in consciousness. 
I've been trained from many different traditions from shamanic experiences, yoga teachings, cosmic initiations, ancient science to propel people into accelerated states of transformation, and spiritual growth.
YOUR HEALING STARTS WHEN YOU REGISTER
The very  moment you register, the frequencies start to work in your energetic field to prepare for a deeper work during the private session. 
90 MINUTES SESSIONS
The sessions are recorded so you can listen to them again.